59 foot Custom Carolina Paul Spencer – Twin 1150 HP Cats
Major Refit in 2007, 2012
Bi-Op-Sea charters with Captain Jesse Granitzki and Mate Chris Stine operates out of Oregon Inlet Fishing Center on the Outer Banks of North Carolina. She is a custom built "Carolina" charter boat, specifically designed, engineered, and constructed for the waters off the North Carolina Outer Banks.Previously named the For Play'n, Bi-Op-Sea underwent a major refit during the winter of 2006-2007 and again in 2012-2013.
New fuel tanks holding 1400 gallons of fuel, a mezzanine cockpit layout, larger generator, icemaker and many upgrades to the interior.
Re-powered with Twin C-18A Cats producing a total of 2300HP in 2012.
Powerful Cat engines provide a Cruise speed of 27 knots for fast access to the Gulf Stream.
"State-of-the-Art" navigation and fish finding equipment help provide you the safest and most reliable sport fishing opportunity in the world today.
Modern tackle, from Shimano Tyrnos 20's to Penn 130's to challenge any gamefishing situation which may present itself.
We provide bait, tackle, and ice. You may bring your favorite rod, if you wish, as long as it is in good condition with fresh line matched to the gamefish you are seeking. We carry a lot of ice to insure that your catch is in the best condition possible when it hits the dock.
Bi-Op-Sea has a comfortable indoor salon with plenty of seating, heating and air conditioning, a microwave, refrigerator, and a of course a private head (toilet). The BI-OP-SEA underwent a complete re-fit of the interior salon in 2012 with new cabinets, countertops, carpet, and electronics. The BI-OP-SEA has a 43″ flat screen TV, Blue Ray DVD player, and Dish Network Satellite TV which evens works while fishing offshore. We also have a Stereo with I Pod connectivity to listen to your own music while fishing.
We welcome families and children and we encourage angler participation.
We strive to provide an enjoyable fishing experience for all aboard.
Captain Jesse Granitzki
Mate Chris Stine
Captain Jesse Granitzki
Captain Jesse Granitzki has lived on the Outer Banks since age 2 and has been involved in fishing his entire life. He has fished for work since the age of 14, starting on head boats and eventually moving on to offshore fishing. He fished part time through college and graduated from East Carolina University in 1997.
After a few years in the regular working world, he made it back to the Outer Banks to pursue his love of fishing. Previously, Jesse had been the mate/part-time captain on the For Play'N for 5 years until Captain Bob Sumners sold the boat in October 2006.
Jesse holds a 100-ton Master's license and has gathered experience charter and tournament fishing along the east coast as well as Mexico and the Caribbean. Jesse lives in Manteo, NC with his wife Cara and their three sons.
Jesse and the BI-OP-SEA fished out of Pirate's Cove Marina from 2007 – 2011 and since 2012 have been fishing out of Oregon Inlet Fishing Center.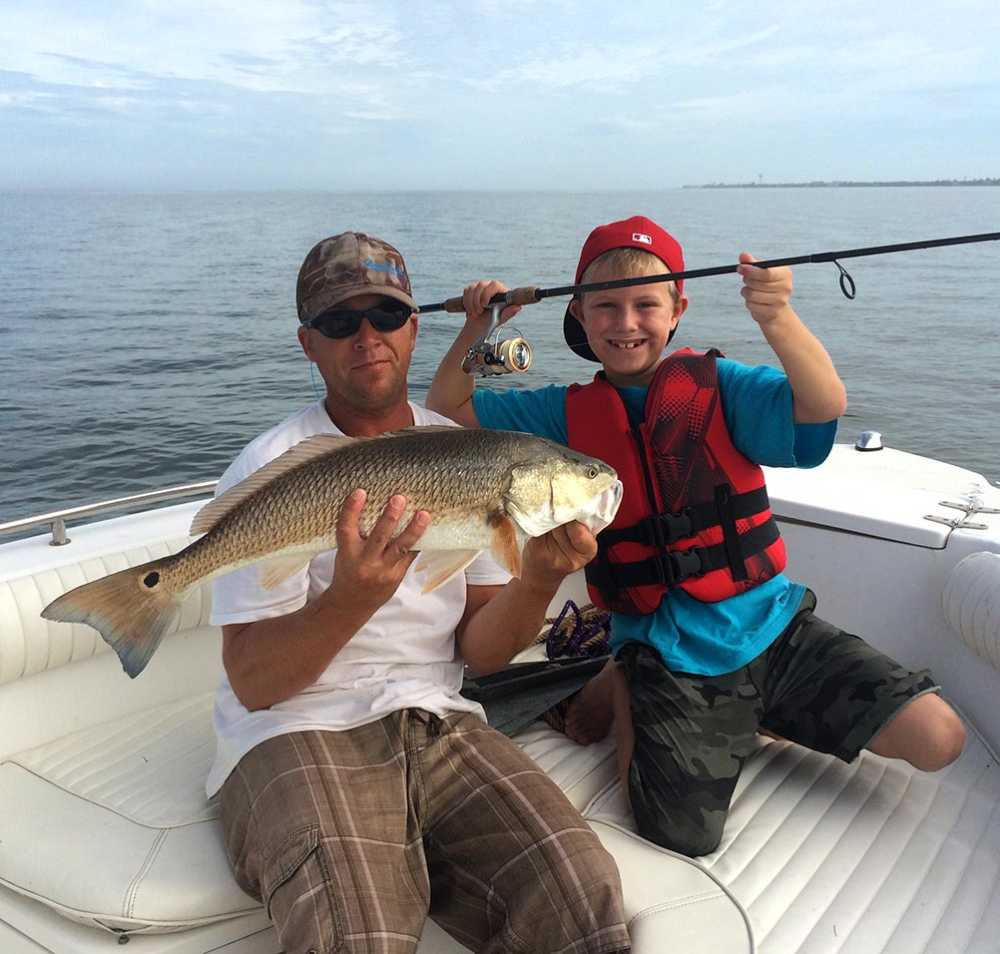 Mate Chris Stine
Our mate is Chris Stine from Montross in the Northern Neck of Virgina. Chris has been fishing offshore for a living for more than 10 years and has traveled extensively and has fished up and down the coast, Mexico, Bahamas, as well as Venezuela.
Chris also holds a 100-ton Master's license and may be on the bridge from time to time.
Chris is as good as they come and was voted "Mate of the Year" at Pirate's Cove for 2008 and again in 2011. He is very easy going, eager to help you learn, and will do all he can to help you have an enjoyable day of fishing. Chris lives in Wanchese with his wife Danielle and son Grey.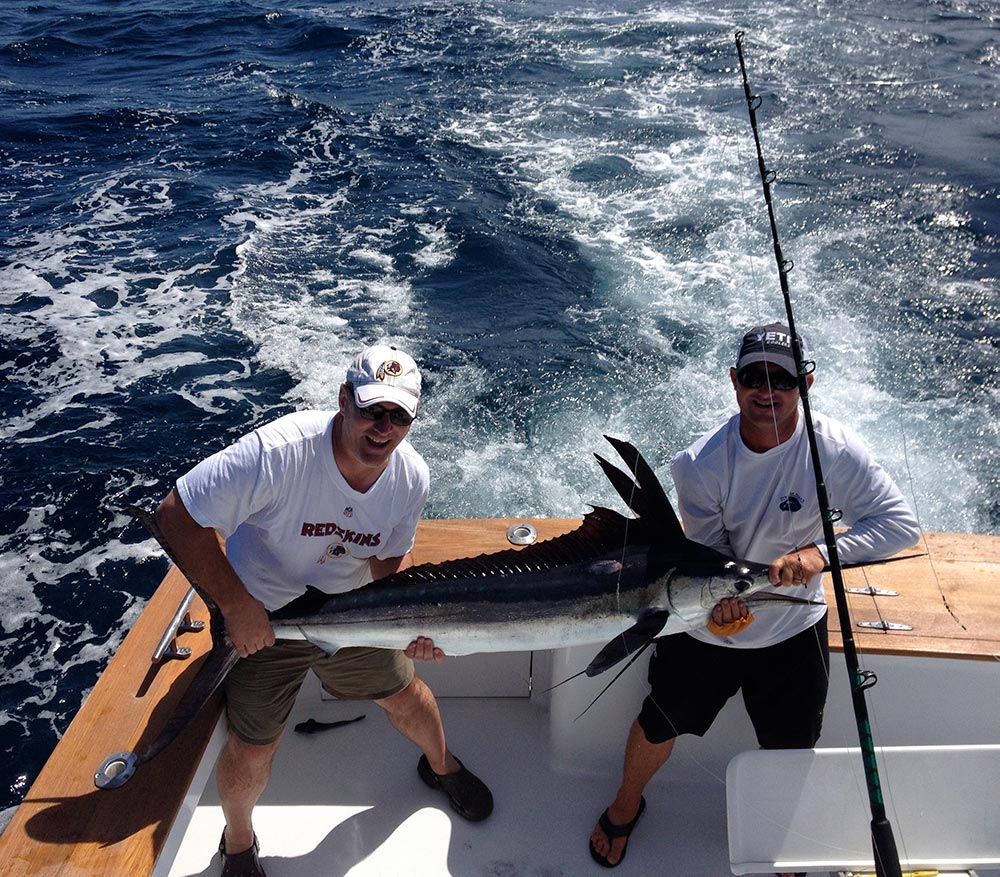 Craig Johnson
Ebby & Kay Hall
Craig Johnson
Craig Johnson, out of Heathesville, VA has owned and operated a successful excavating business, celebrating 30 years of excellence in 2019.  
As a young boy, Craig began fishing and has never looked back.  His adventures in fishing have led him to be named Top Angler at Pirates Cove, along with the Biopsea team capturing the winning trophy in 2012, 2013.  Also, Craig's team captured second place at the VA Beach Billfish Tournament in 2013.  
Not only have Craig's accomplishments fishing occurred on American waters, but his fishing career has taken him to Central America, where his team from NC has won and placed in several international tournaments.
Craig is proud that his fiancé, Wendy, is also enjoying fishing.   Wendy has become an integral part of the Biopsea tournament team and has proven so by winning  Top Lady Angler twice at Pirates Cove Billfish Tournament, years 2016 and 2018.
Craig believes that the Biopsea charter succeeds every day because of Jessie and Chris's tireless work, commitment to safety, and grand ability to catch fish. They make the Biopsea one of the top requested charters at Oregon Inlet Fishing Center.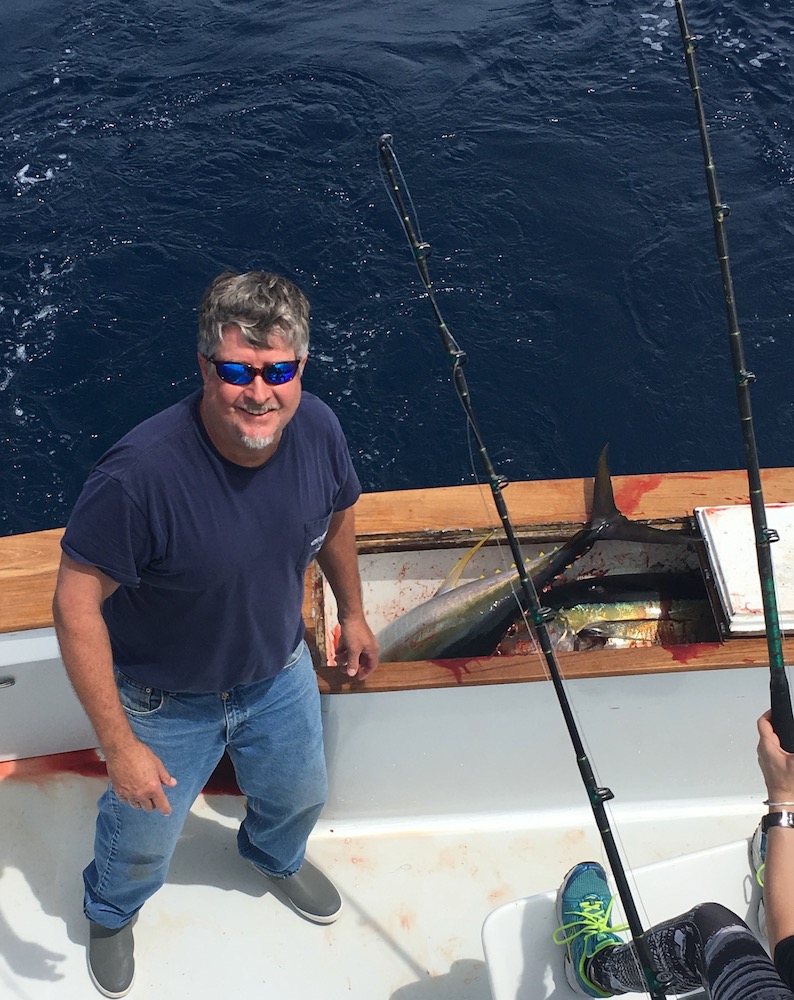 Ebby & Kay Hall
Ebby & Kay reside in Seaford a small waterfront community located in York County, Va. They are excited to pursue their love for big game fishing as new owners of one of the top charters out of Oregon Inlet Fishing Center. Married for 36 years, they have 2 sons and 3 grandchildren. Having turned their auto collision center over to their youngest son to run, Ebby & Kay are enjoying semi-retirement. The opportunity to become a partner in Bi-op-sea came at just the right time.
Ebby is an accomplished angler and has been a part of the Bi-op-sea tournament team for several years. His passion for the sport has taken him from the Atlantic to the Pacific, having placed and won multiple tournaments.
Like Craig, Ebby gives credit where it is due. Captain Jesse and Mate Chris are the best of the best.
Having known Craig & Wendy for years, they look forward to tight lines and flying flags together.