The BI-OP-SEA will be available for Giant Bluefin Tuna trips from January through March.
Bluefin Tuna provide one of the ultimate heavy tackle fisheries with these fish typically ranging in size from 150lbs to 600lbs. The North Carolina state record for bluefin is 805lbs and the All Tackle record is over 1500lbs!
Bluefin tuna are one of the most highly regulated species in the world. It is a highly sought after fish, especially overseas, for its use as sushi.
Regulations change but typically we are allowed one fish per day 72″ and smaller and 1 fish per year (Trophy) 73″ and bigger. This is primarily a catch and release fishery and for most people provides the best chance to ever battle a fish in this size range.
The experience of this fishery can be truly amazing. At times these giants can be seen on the surface balling bait, surfing down sea, and even jumping completely out of the water.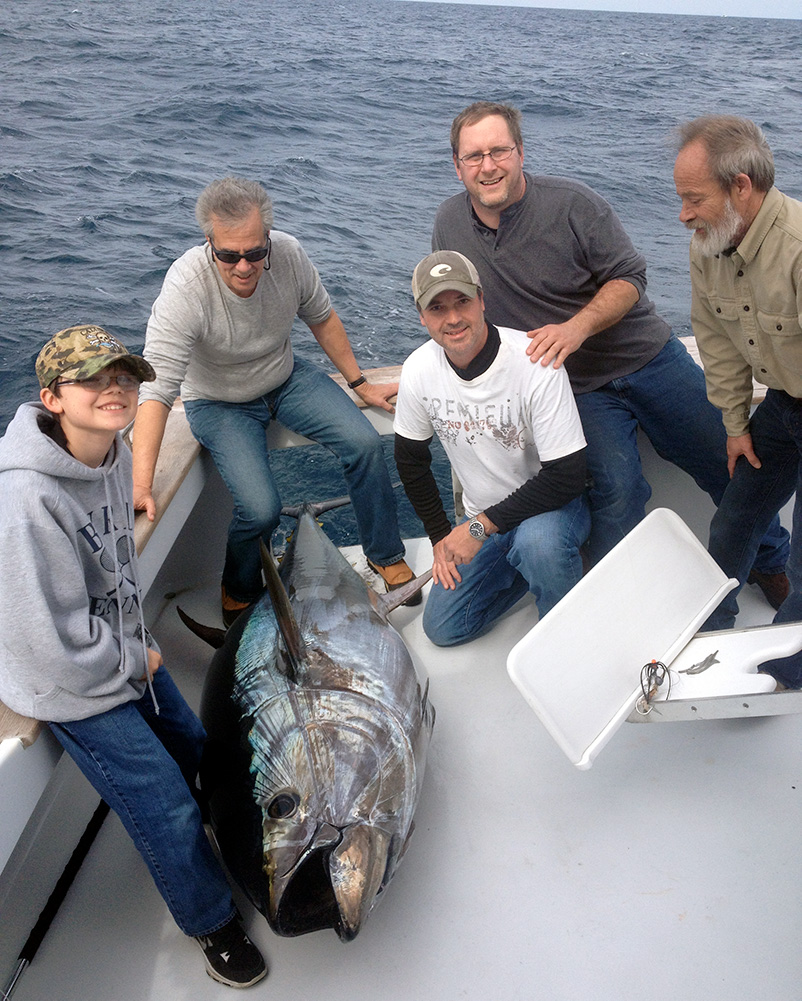 The bite can be spectacular as well, with multiple hookups not uncommon. Imagine holes in the water the size of Volkswagons as the giants explode on the baits and begin to burn off line.
The BI-OP-SEA is well equipped with Heavy Tackle including Shimano 80's and Penn 130's. We welcome anyone interested in jigging and popping for these fish provided they have their own appropriate tackle.
Call or email if you are interested in winter bluefin tuna fishing.